Klassboard

The simplicity of Klassroom for the

whole school.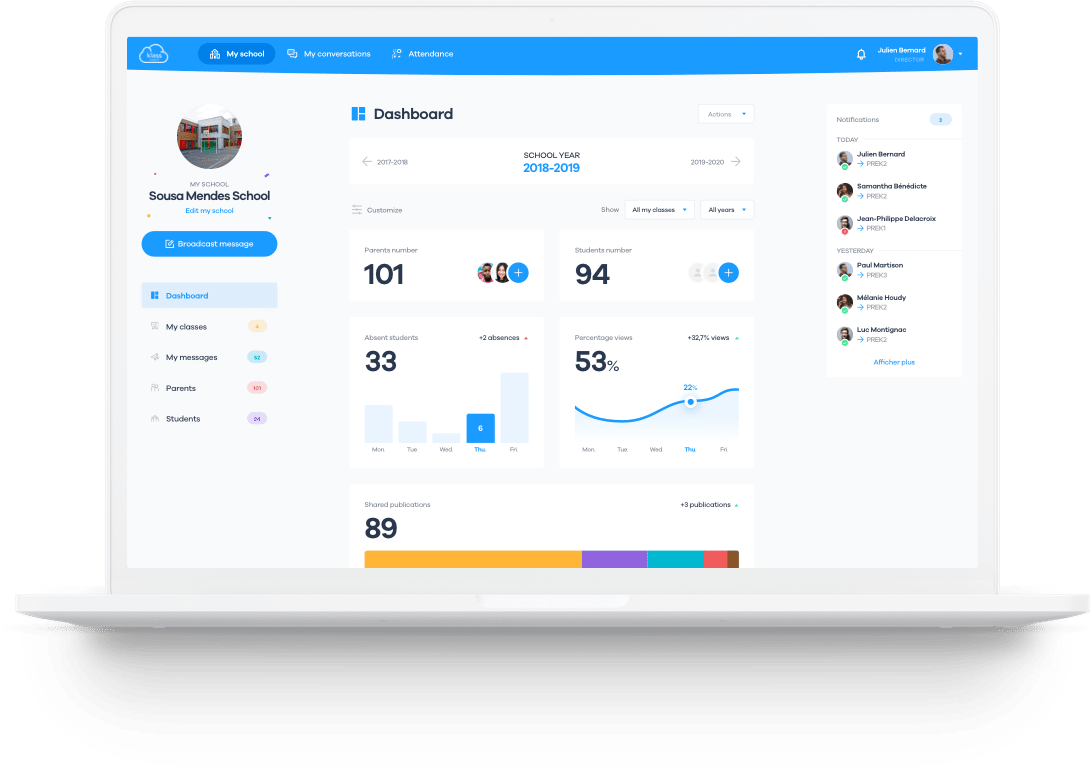 Klassroom's dashboard

With Klassboard, school administrators can easily communicate teachers and parents to create a strong partnership between school, families and teachers.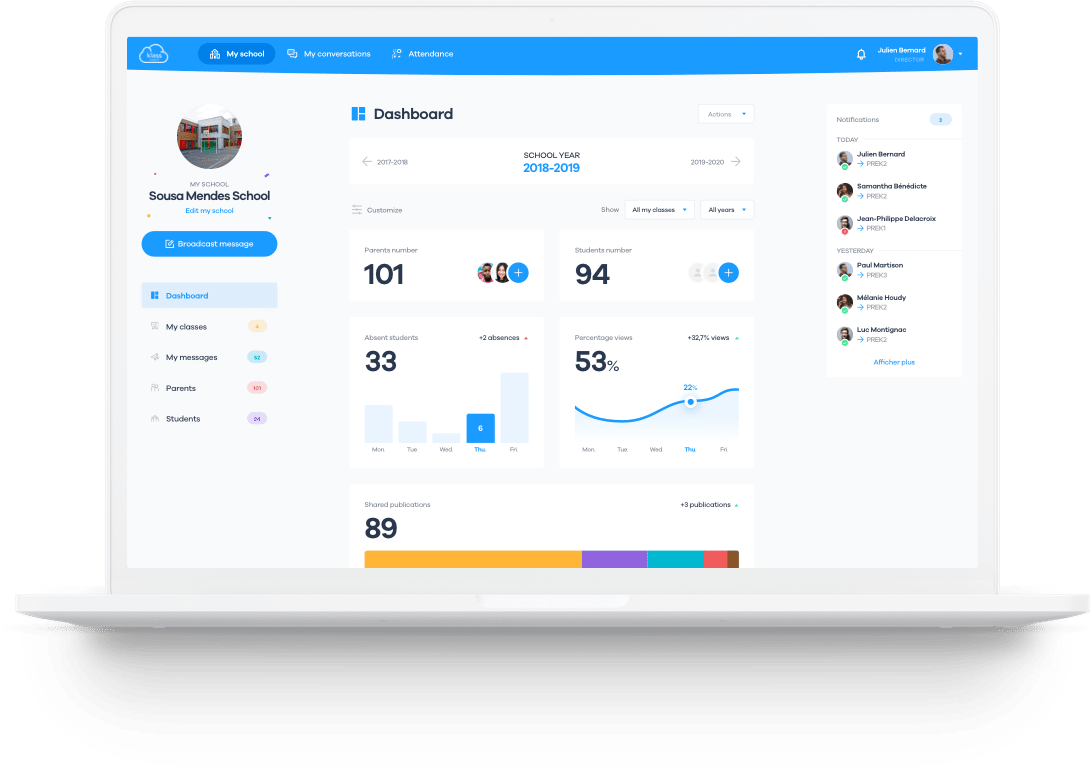 HOW DOES IT WORKS?
Easy to use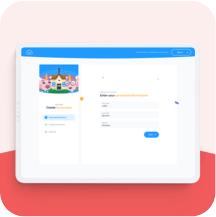 Go to klassboard.com and login with your Klassroom ID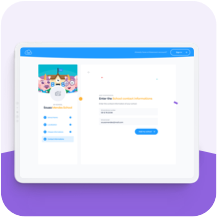 Fill in your school's information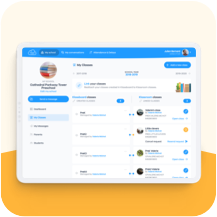 Link all Klassroom classes already created by teachers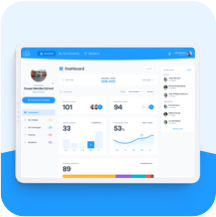 Enjoy! Broadcast messages and manage your school easily
MANAGE YOUR CLASSES
All your classes.


in the same place.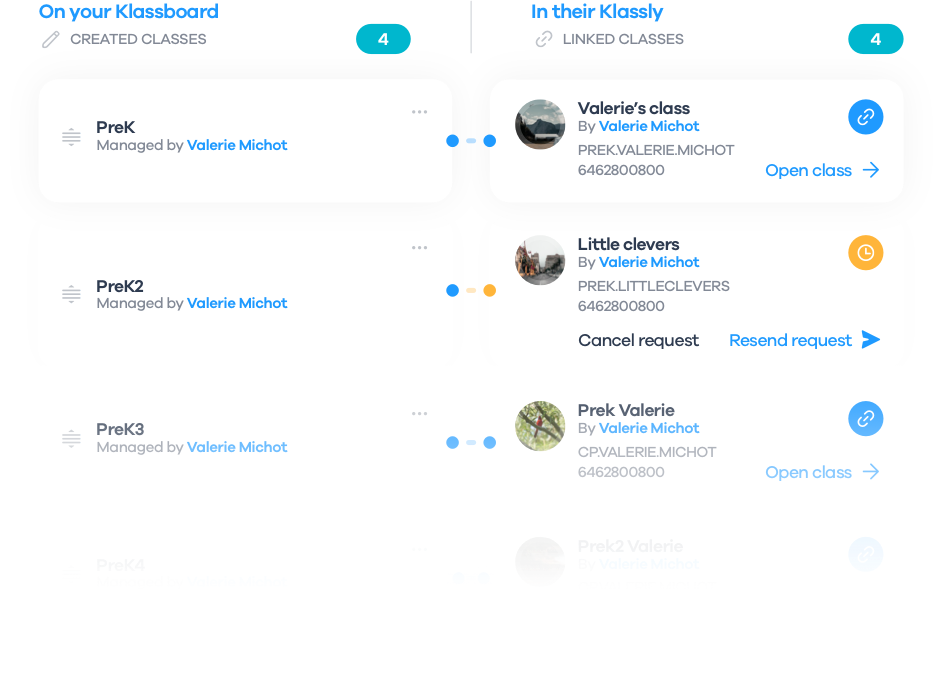 One place to manage all your classes! Enter all your school's classes on Klassboard & link them to Klassroom classes already created by teachers. It's child play!
BROADCAST MESSAGES
Broadcast

messages easily to all your classes.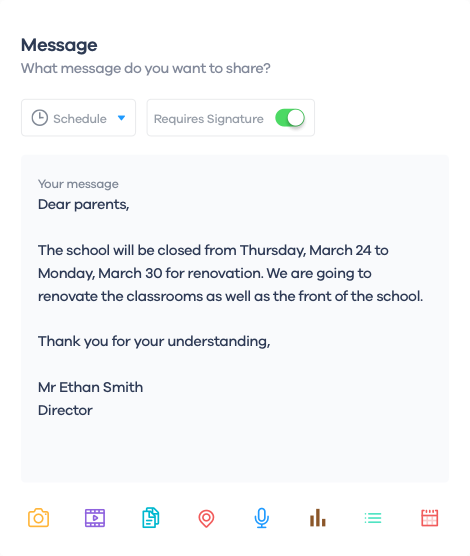 Post notifications to all Klassroom classes simultaneously. Create one-on-one discussions with parents or teacher with our private messaging system. Relay urgent information via text message at a preferential rate.
Create. Share. Manage and repeat.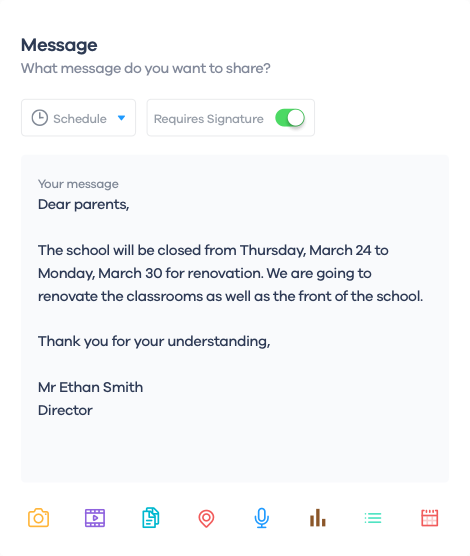 ATTENDANCE MANAGEMENT
Manage easily your

class attendance.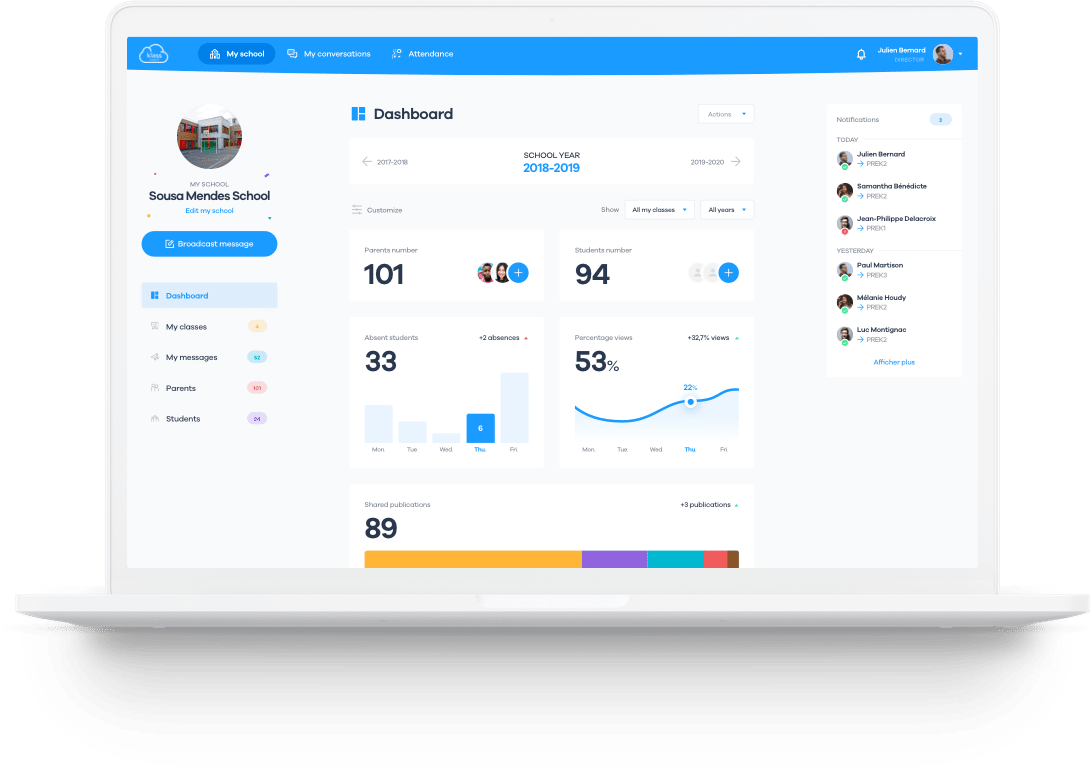 Is everyone here? Manage your school's attendance easily: Instantly receive information about late arrivals or absences. Prevent truancy by notifying parents if necessary.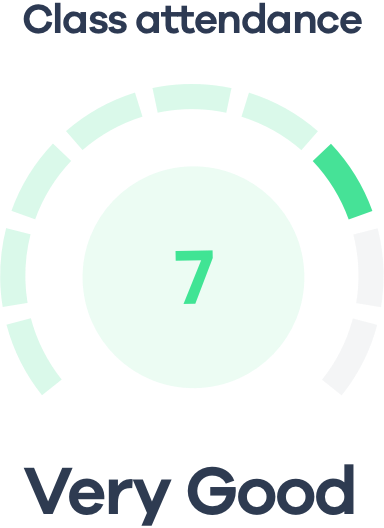 USAGE DATA
Monitor

school life.

Monitor the activity of Klassroom users in your school by tracking usage data: attendance, parent engagement, number of views, etc.

Total freedom and security.
Klassroom is simple, effective and secure. We are devoted to upholding these 4 principles: Confidentiality, Security, Inclusion and Freedom
Confidentiality
Klassroom is in compliance with both GDPR
Since the beginning, Klassroom is committed to never selling its data or the personal information of its users. Our data and privacy policy is 100% transparent.
Security
2-step verification
Before entering a classroom, parents are subject to a 2-step verification process. No unauthorized visitors can access the classroom!
Inclusion
Everyone is included in the classroom
Klassroom is so simple that anyone can use it. Our translation feature allows non-English speaking parents to stay informed and be involved in their children's education in their native language.
Freedom
Accessible to all, even for FREE
If the school does not have the budget to cover the cost of our Klassroom license, the teacher can chose to use the app for free. Parents can also use the app for free or subscribe to our PRIME offer if they wish to benefit from additional optional features. This model allows everyone to use Klassroom, no matter their means or the means of their community.