Klassboard

The simplicity of Klassroom for the

whole school.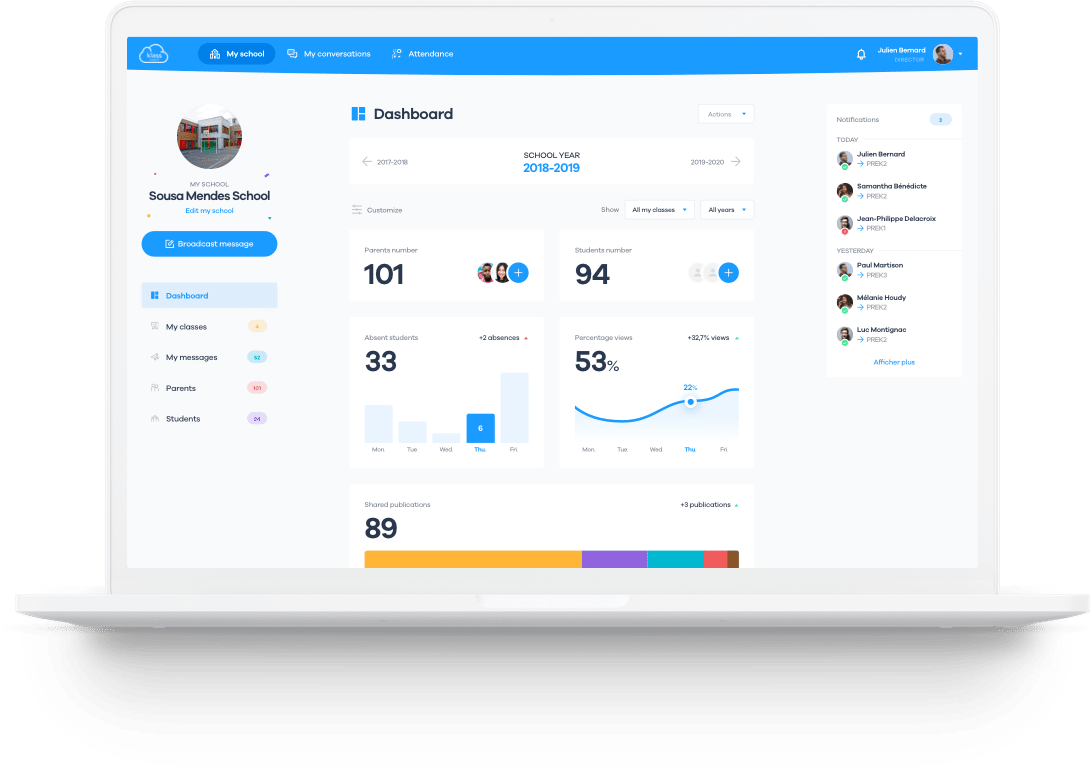 Klassroom's dashboard

With Klassboard, school administrators can easily communicate teachers and parents to create a strong partnership between school, families and teachers.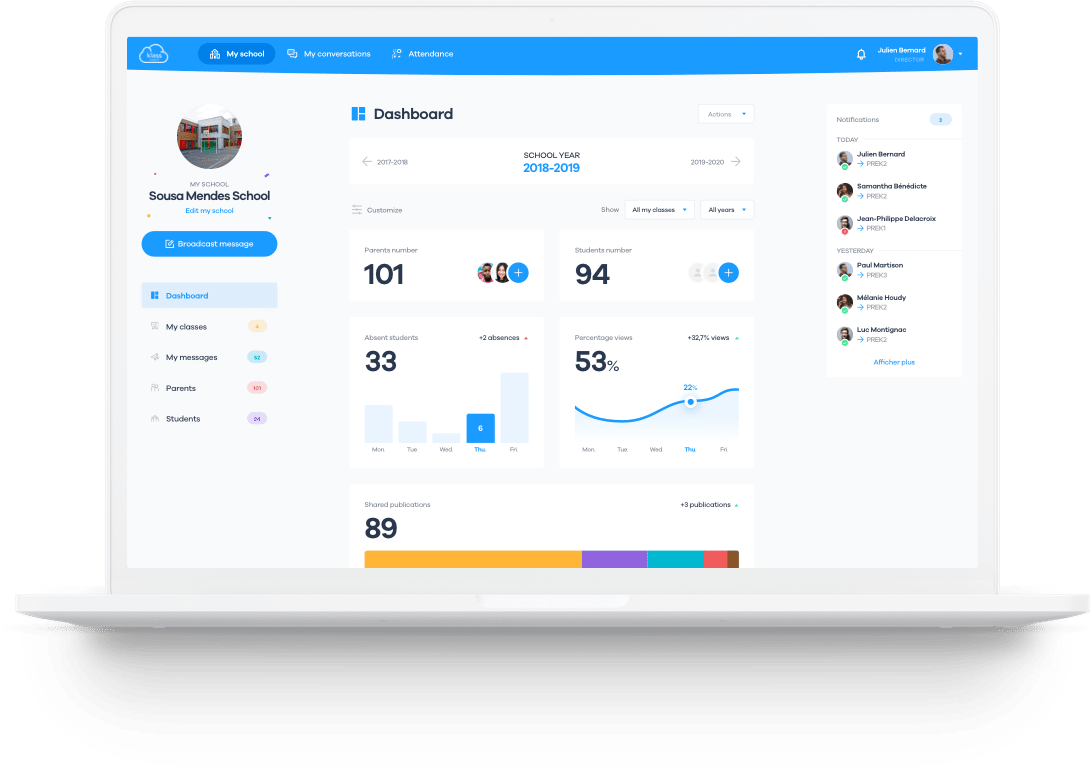 HOW DOES IT WORKS?
Easy to use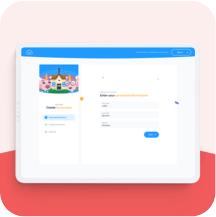 Go to klassboard.com and login with your Klassroom ID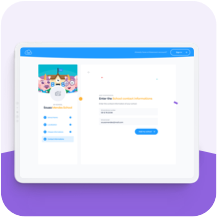 Fill in your school's information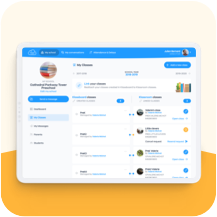 Link all Klassroom classes already created by teachers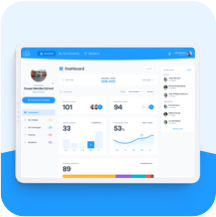 Enjoy! Broadcast messages and manage your school easily
MANAGE YOUR CLASSES
All your classes.


in the same place.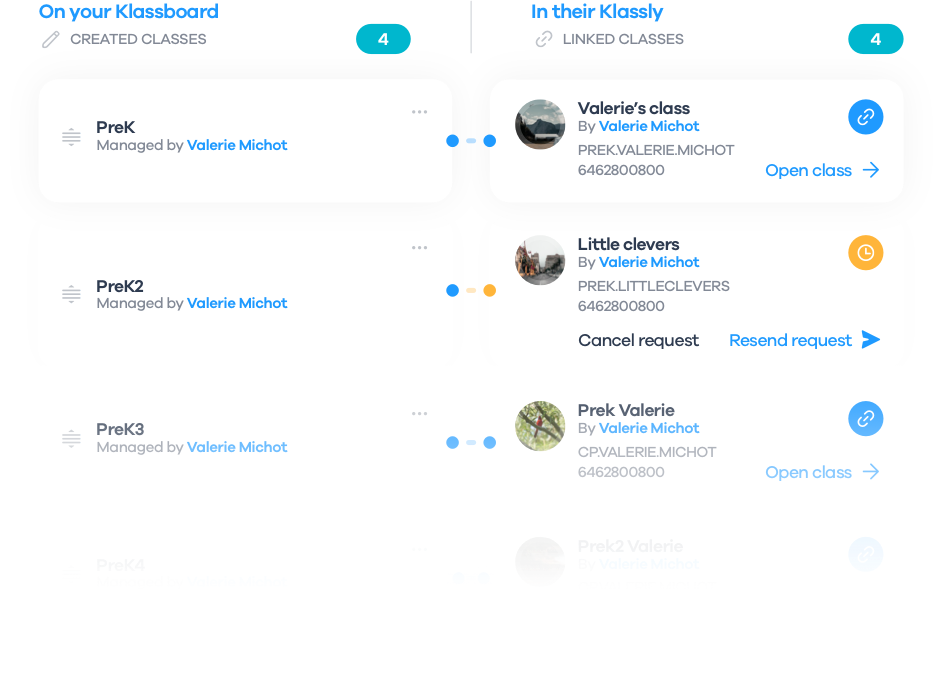 One place to manage all your classes! Enter all your school's classes on Klassboard & link them to Klassroom classes already created by teachers. It's child play!
BROADCAST MESSAGES
Broadcast

messages easily to all your classes.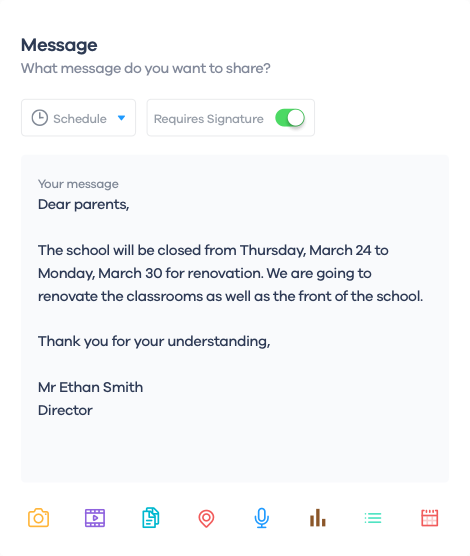 Post notifications to all Klassroom classes simultaneously. Create one-on-one discussions with parents or teacher with our private messaging system. Relay urgent information via text message at a preferential rate.
Create. Share. Manage and repeat.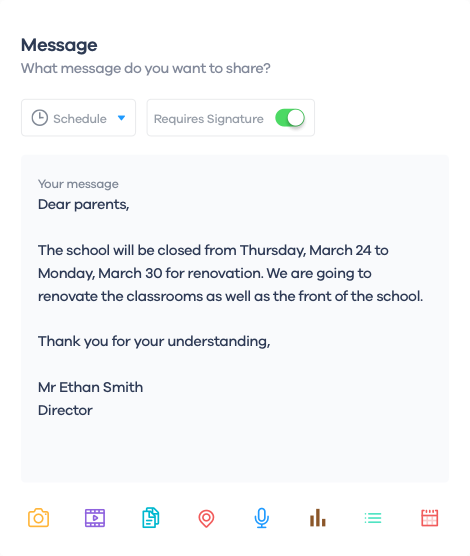 ATTENDANCE MANAGEMENT
Manage easily your

class attendance.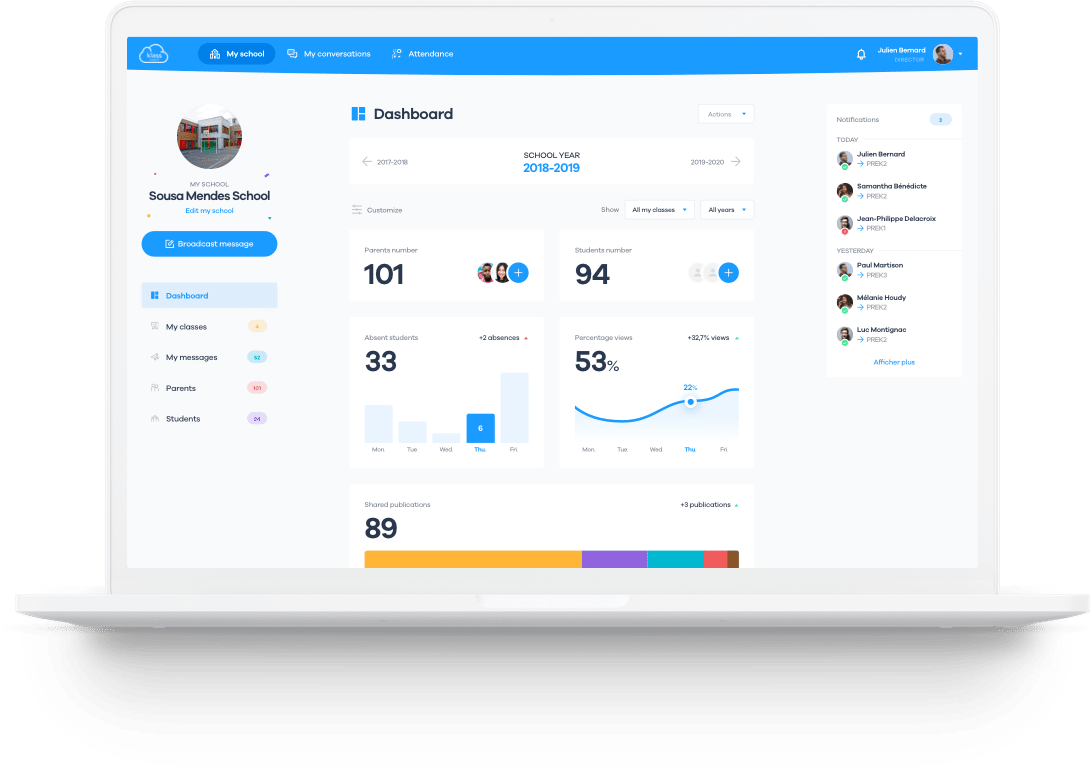 Is everyone here? Manage your school's attendance easily: Instantly receive information about late arrivals or absences. Prevent truancy by notifying parents if necessary.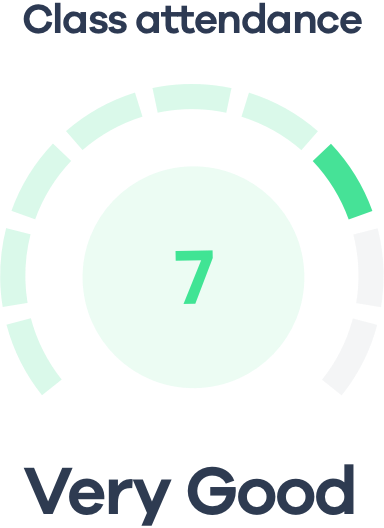 USAGE DATA
Monitor

school life.

Monitor the activity of Klassroom users in your school by tracking usage data: attendance, parent engagement, number of views, etc.

Respect of your datas.
Used only for Klassroom app
All your personal datas are only used for the operation of the application and the various services it offers.
All stays here!
Made in France 🇫🇷
All personal data of our users are stored at OVH Roubaix or AWS datacenter in the Paris region. It's completely safe !
No datas exploitation.
Never transferred or rented
As contractually specified in our general terms and conditions of use, this data will never be transferred or rented to third parties.
No privacy business.
Buy only premium options.
Klassroom's business model is based on the purchase of premium options by parents and/or schools/communities and not on the use of its users' data.