School app - Klassroom
We believe children grow better when families and teachers work together
Discover all our products
WHAT WE OFFER ?
Mobile and desktop Apps to bring students' families, teachers and schools together
THE APP FOR TEACHERS & FAMILIES
The Parent-teacher social media app that involves every family to benefit students!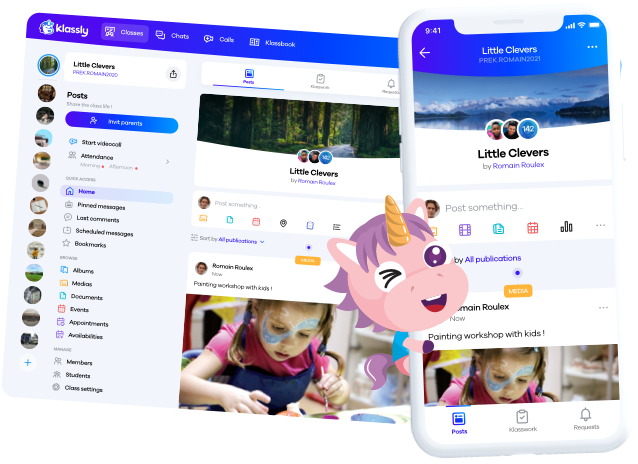 THE DASHBOARD FOR SCHOOLS
Easily manage Students data, access parents, information, and the entire school community.
THE KLASSLY PHOTOBOOK
Students custom yearbook from a mobile and desktop app!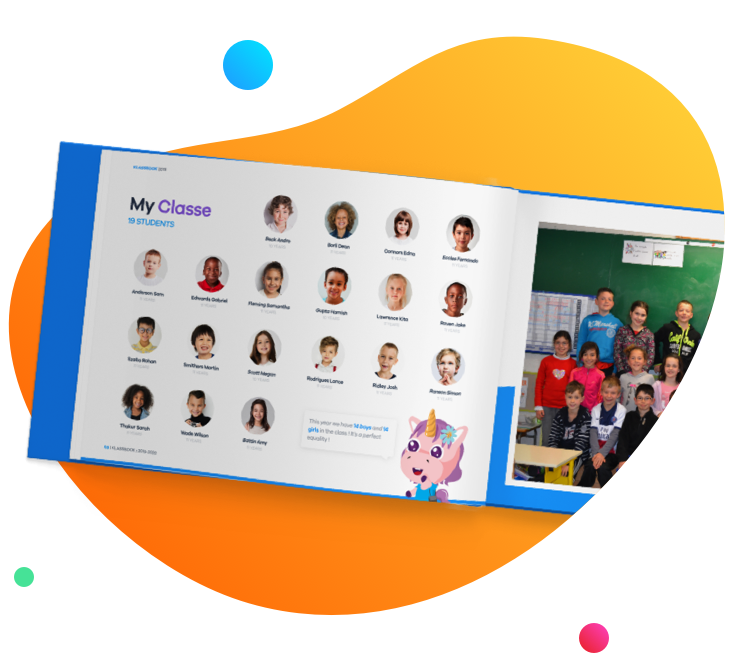 The best app for schools on mobile and desktop!
Try the App that will Help students learn by involving parents!