Make daily communication with families more fun and more effective.
Increase to 92%* the rate of parental engagement in your classroom and enable families to become more involved in their children's educational success.
What is Klassroom?
An application for elementary teachers to
engage parents.
share classroom moments.
talk privately to parents.
manage appointments.
take attendance.
know insights about students.
include non-English speaking families.
involve fathers.
keep information private.
Effective communication between parents and teachers is the cornerstone of a child's success in school. Klassroom makes that communication simple, instantaneous and secure. Have photos to share? A message to send? Homework that needs to be done? With Klassroom, keep parents informed in just a few clicks!
#TECHFORGOOD
More than an utility app.
We are making a positive impact on education
So much more than messaging app. Klassroom strengthens family ties, gratifies ​​teachers work and contributes to student development. We help parents feel included in their children's education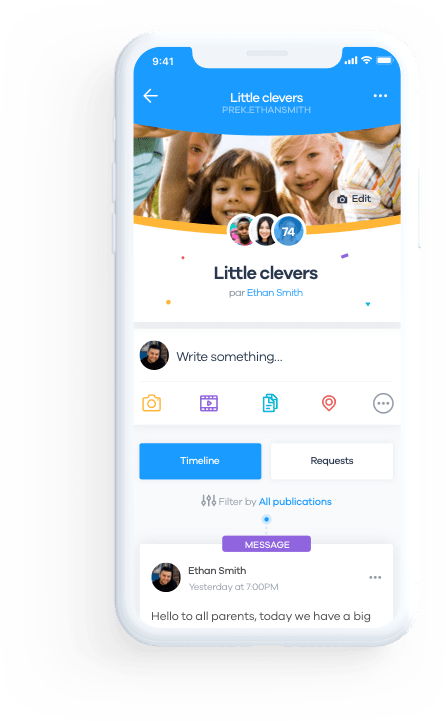 Klassroom for teachers
The app that makes teaching more enjoyable.
Some parents are difficult to engage, while others may communicate too much. Tired of sending your students home with forms and permission slips that get lost on the way home? Or sending out emails that never get answered? With Make appointments, send out forms, send urgent notifications, all in one easy-to-use and intuitive app!
KLASSBOARD, FOR SCHOOL ADMINISTRATORS
A communication tool for the entire school!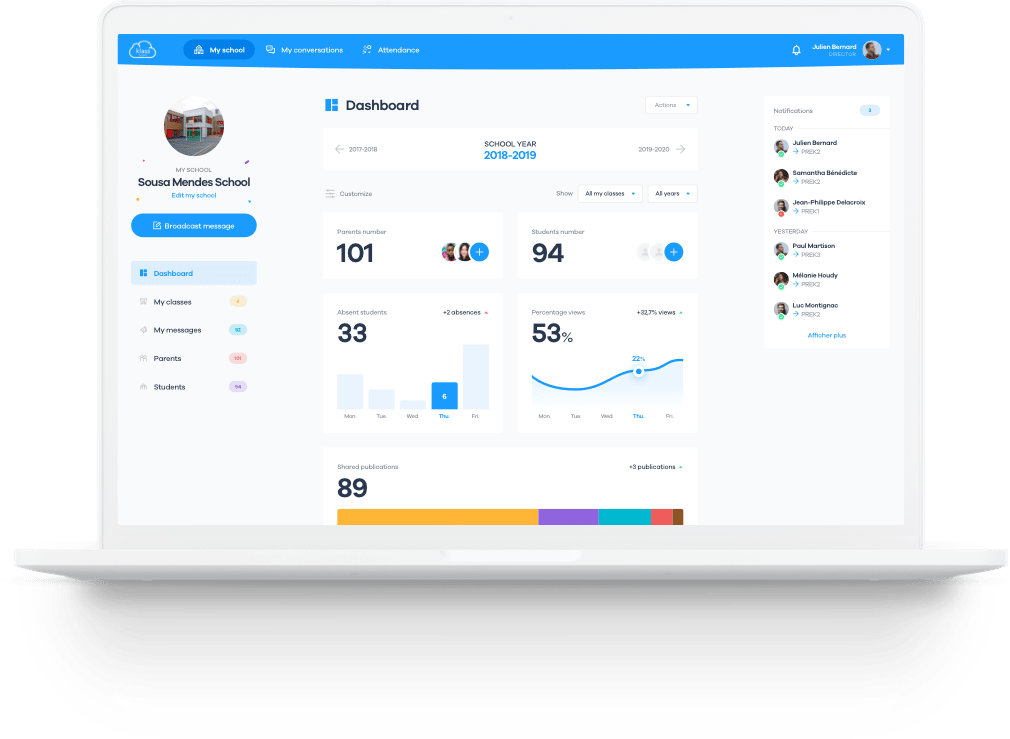 Need to save time sending out messages to parents? With Klassboard, our tool dedicated to school administrators, you can broadcast information in one or more Klassroom classes, exchange privately with one or more parents, deliver emergency annoucements in real time via text and monitor your school's data at a glance. More features coming soon!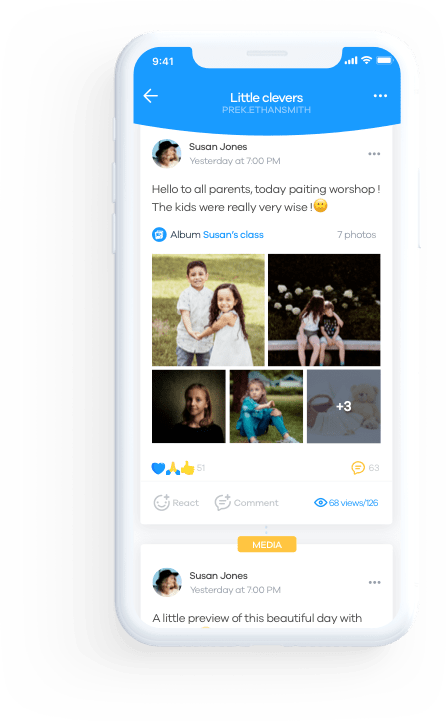 Klassroom for parents
Connect to your child's school life
Klassroom gives parents a window in to their children's school experience This easy to use app allows you to stay informed on your child's daily activities in class, inform teachers of an absence, make appointments or simply ask a question.
BECOME AMBASSADOR
Let's get the word out!
Are you a passionate teacher? Are you convinced that Klassroom is a key component in maintaining a strong parent-teacher relationship? Join the #TeamKlassroom by filling out the form to become a Klassroom ambassador!