News
Parents Involved In School | Klassly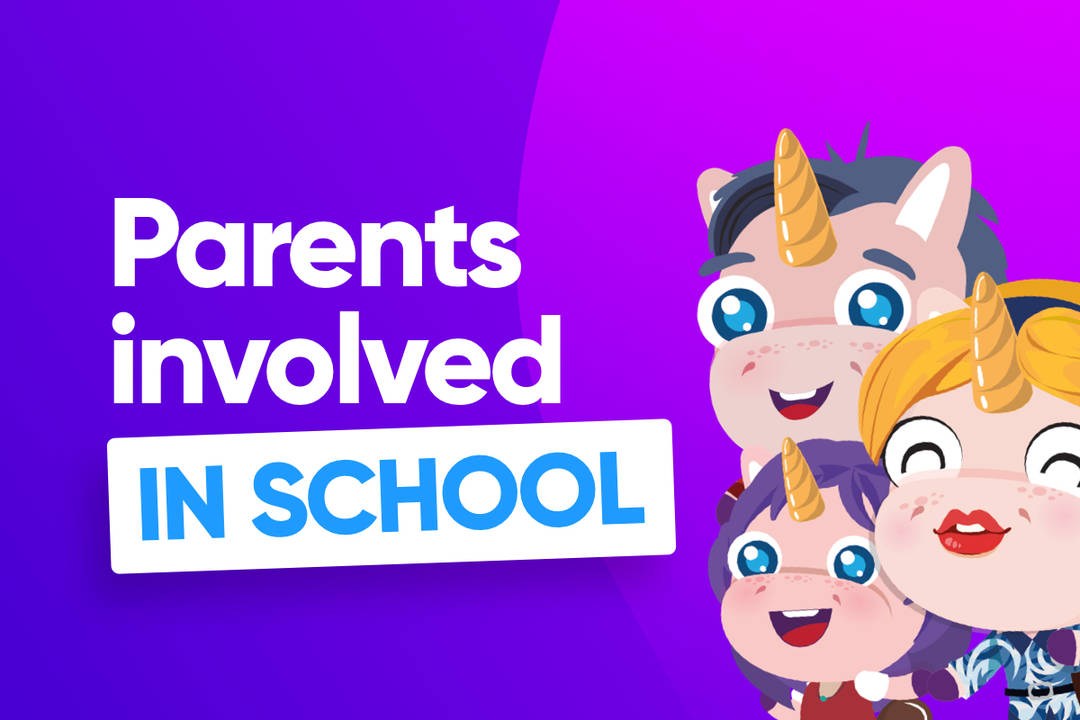 How to get parents involved in school
Research has long shown that parental involvement can positively impact a child's emotional, mental, and social development. There are different aspects to parental involvement: parenting, being involved with education, and building a solid relationship between home and school. Here are 10 tips for how to get parents involved in school.
1. Involve education at home
Of course, parenting styles and practices have a massive impact on a child's development. Parental involvement often starts with a healthy home environment and within the community.
Parents need to communicate and demonstrate a positive view of education and schooling within the home environment. A family perspective of education will massively motivate children to engage fully in their schooling and education.
2. Build relationships
Studies have shown that active parent participation is a crucial factor in a child's academic success. The teacher–parent relationship is a key contributor to this success. Establishing meaningful two-way communication between families and schools early on is essential. Schools can encourage the participation of parents in school events, celebrations, and volunteer opportunities. Take time to exchange information and engage in conversation. 
Klassly has made it easy for parents and teachers to build a communicative relationship, with many opportunities for discussion and to share information. 
3. Develop meaningful communication
Meaningful and open communication between the family and school is vital in developing strong relationships. Sometimes communication between parents and teachers can be somewhat challenging. One common factor is that families attending a school speak a variety of languages. 
To break down these language barriers, Klassly includes a translation feature, which allows automatic translation of messages between users. Another outstanding feature is voice-over support on mobile devices for families with vision impairment. 
Parents will not understand educational jargon. So be aware of the type of language you use when communicating with parents. 
4. Choose the right tool
Using the right communication tool is important. Don't assume that every household has a home computer. School communication is often only accessible through computer-based software, which causes difficulties for a lot of families. Frustration with technology can be a significant contributor to a lack of parental engagement.
Another issue is schools and teachers using different platforms rather than one unified source, which will inevitably cause confusion and frustration. Klassly includes everything you need in one simple, easy-to-use mobile-based tool that any household can acquire.
5. Hold parent–teacher conferences
Parent–teacher conferences are a vital factor in getting families involved. Holding regular conferences or meetings is essential. But parents need to do more than just attend; they must stay informed, ask questions, and be engaged. Face-to-face interaction is ideal, but nowadays, that is often not possible. With Klassly you can hold online meetings or parent–teacher conferences, which are extremely valuable and should be encouraged. 
6. Connect with parents
Messaging can be an effective way to engage parents in real-time. The Klassly Dashboard is a great way for parents to stay connected. The Dashboard allows teachers and administrators to broadcast messages to parents, keeping them informed of everything going on at school. You can also use this tool to have private conversations online—ideal for extremely busy parents. 
7. Share information
Parents can often feel overwhelmed with all the information and communication they need to take in on a daily basis. If information sharing is relevant, valuable, and actionable, parents will be more engaged. 
Parents can also receive and share important information, including photos, videos, documents, and polls. Klassly is designed for privacy, respecting users' personal data, and complies with GDPR requirements. 
8. Share videos and pictures
All parents love to see pictures and videos of their children and watch them grow, especially if they are not physically present for an important event or happy moment in their child's life. 
Klassly has an exclusive feature where the school can share pictures and video with parents. Parents and children love the Klassbook. It makes parents feel involved in important moments in their child's school day and school events held throughout the year. 
9. Incorporate social life
Another crucial part of child development is social development. Whether or not a child will have a positive social experience when at school is also influenced by parent participation. Communication and interaction between parents within the community or school are very important. 
Klassly facilitates interaction between families within a school. Parents can get to know each other and organize social activities and play dates. Parents can also organize study or homework groups, helping children incorporate fun with learning. 
10.
Provide homework
Homework provides the perfect opportunity for parents to get involved. An important role that a parent has is creating the right environment. Parents should provide a suitable work area free from distractions and monitor the child's progress. Also important is having a consistent regular time dedicated to studying and homework.
Klassly helps parents quickly check homework assignments and grades so that families can be actively involved. Klassly's virtual planner will allow you to easily access any links, docs, pics, videos, and voice memos needed for homework assignments. 
Klassly has developed a simple and inclusive way to get parents involved in school and their children's education.